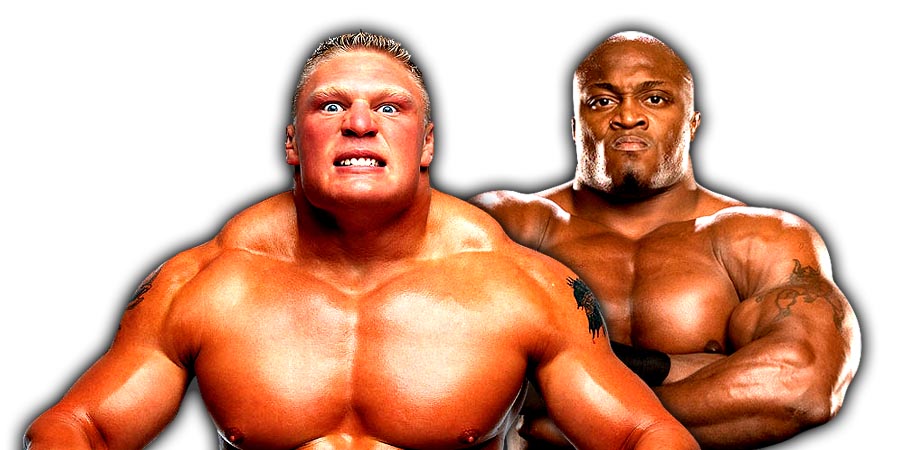 According to Wrestling Observer's Dave Meltzer, Bobby Lashley's return to WWE is imminent. He was negotiating with NJPW & WWE, but he has stopped negotiating with NJPW now because he has come to terms with WWE and his return is "almost for sure".
WWE officials are talking about doing the "Dream Match" between Brock Lesnar & Bobby Lashley as a part of Lesnar's post-WrestleMania 34 feud. It should be noted that WWE will need to re-sign Lesnar for this as his current contract expires after WrestleMania 34.
We'll keep you updated regarding Lashley's WWE return & Lesnar's post-WrestleMania 34 plans.