Interview: Baron Corbin talks about his possible WrestleMania Opponent, switching to RAW and a new Tag Team Partner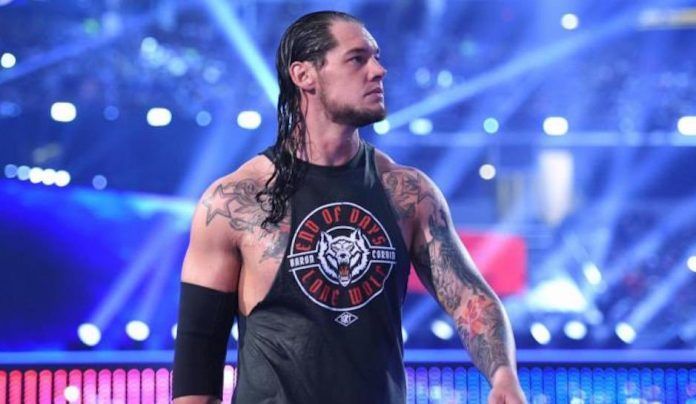 Baron Corbin is undoubtedly one of the top future stars of WWE. Already a former US Champion, Corbin has also won the MITB briefcase and Andre The Giant Battle Royale at Wrestlemania.
Corbin has been part of remarkable feuds with veterans like Dolph Ziggler and John Cena and looks to win his first WWE Championship at Fastlane where he is a part of a 6-pack challenge
I got a chance to catch-up with Baron Corbin during a teleconference and asked him a couple of questions which he answered with great detail.
Sportskeeda: With the WrestleMania season already here, who would you want your opponent to be at WrestleMania this year?
Corbin: I would like to face anyone who is holding the WWE Championship if it's not myself. Coming up, I'm in a 6-pack challenge for the WWE Championship and I plan on coming out as the champion, and so my opponent would be Nakamura and I'm fine with that. I would love to be involved in the WWE Championship match.
Sportskeeda: Baron, share with us, growing up what was your favorite WrestleMania moment?
Corbin: Watching Stone Cold and Bret Hart bleeding like crazy was surreal. I also loved Eddie Guerrero vs Kurt Angle, Undertaker and Shawn Michaels in Houston… that was one of the best matches I have ever seen. And even Undertaker vs Edge, there are so many great moments in WrestleMania
Sportskeeda: with the Superstar Shakeup expected after 'Mania, would prefer moving to RAW or staying on Smackdown?
Corbin: I think about this often because I wonder myself, and I really want to start making an impact on WWE. I think some of the guys on RAW like Roman Reigns, Seth Rollins, Brock Lesnar, Braun Strowman are running shop over there and I want to go there and see what they are made of. It will be pretty awesome to go to RAW for a little bit and shake things up for me as well as the roster.
Sportskeeda: You have already had a very successful singles career, but if you had a chance to face the Tag Team Champions, who would you choose as your partner?
Corbin: If they forced me to be in the tag team division I would definitely have to pick Randy Orton. I think Randy is the best WWE has to offer and he has a record that proves it. He likes to cause some trouble and doesn't mind stabbing people in the back. He is also not afraid to get his hands dirty, so he'll definitely be my guy.
Source : sportskeeda.com