From the WWE Rumor Mill: The Rock may be present at WrestleMania 34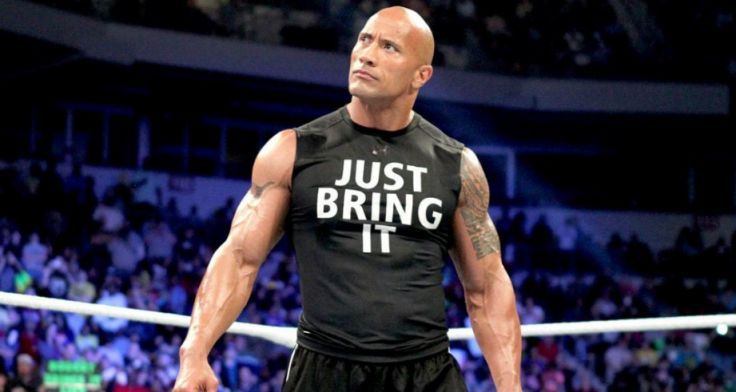 What's the story?
A popular betting website called Oddschecker is claiming that there is a very strong chance that The Rock may make an appearance at WrestleMania next week.
In case you didn't know…
The Rock hasn't made an appearance on WWE TV since WrestleMania 32 in Dallas, back in 2016.
Rock was backstage at a WWE RAW event just about a year ago, where he appeared in front of the live crowd after the show went off the air and attempted to make a phone call to CM Punk.
Rock had been there that night to oversee the filming of the upcoming movie 'Fighting With My Family', a biopic based on the real life of WWE star Paige and her family. The Rock serves as executive producer with WWE Studios as the production company.
WrestleMania 33 in Orlando last year was the first WrestleMania that The Rock hadn't appeared on since WrestleMania 26 in 2010.
The heart of the matter
The Daily Star reported that betting website Oddschecker is claiming that The Rock may appear at WrestleMania. Oddschecker spokesperson George Elek is stating there is a 99% chance that The Rock will appear at WrestleMania 34 next week in New Orleans. Elek said:
"The Rock is still one of the WWE's biggest names and an appearance from the Great One would spike interest and generate huge publicity for Vince McMahon's business.
Elek continued:
"The bookies believe he is almost certain to appear once again at The Showcase of the Immortals and 1/100 implies a 99% chance that we will see The People's Champion inside the Squared Circle.If bookies are right, then that's exactly what will be happening come Wrestlemania 34, with a predicted 99 percent chance of it happening. For perspective, that's the same chance of Spain beating the Faroe Islands or San Marino"What's next?
WrestleMania 34 takes place next Sunday on April 8, at the Mercedez-Benz Superdome, in New Orleans.
Author's take
It will certainly be exciting to have a surprise appearance from The Rock. He is still the most charismatic performer in the history of the industry, who always owns whatever room he is in. The Rock could create a lot of fun at WrestleMania 34.
Source : sportskeeda.com.