From the WWE Rumor Mill: John Cena's schedule after WrestleMania 34 revealed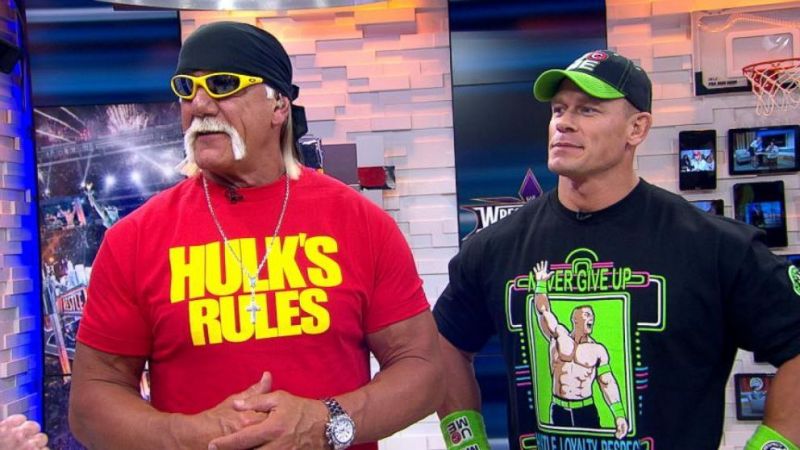 What's the story?
According to Mike Johnson on PWInsider Elite Audio, John Cena will work a much lighter schedule after WrestleMania. We thank Ringside News for the heads up.
This potentially has to do with Cena working on two major film projects after the Grandest Show of Them All. In addition to this, Cena may also explore other avenues outside of WWE and sports entertainment.
In case you didn't know…
John Cena has been the biggest sports entertainment star of the current era. He has carried WWE on his shoulders right from the Ruthless Aggression Era to the present one. Of late, he's forayed outside of wrestling into Hollywood and cinema.
He's fared pretty well in his Hollywood projects and many offers have lined up for him, because of his work ethic. Two movies he's supposedly involved in are 'Duke Nukem' and 'The Voyage of Doctor Dolittle.
The heart of the matter
This is what Mike Johnson said about John Cena's future in WWE:
Given the number of projects being announced for him, I don't think he's going to be around much post WrestleMania.
From the looks of it, John Cena will take on The Undertaker in what should be a WrestleMania dream match. Even though The Undertaker has not accepted Cena's challenge yet, it's easy enough to see what direction WWE is going in.
What's next?
With one week to go until WrestleMania, we're pretty certain that The Undertaker will challenge Cena's challenge next week. Failing that, The Undertaker may even show up at WrestleMania, perhaps in a brand new avatar altogether. Maybe current WWE Hall of Famer 'Kid Rock' will do his theme live!
Author's take
Maybe some time off will do wonders for John Cena. He's been on TV so often over the last few years, that maybe this will do him a world of good.
Best of luck to Cena for his Hollywood projects!
Source : sportskeeda.com.