WWE News: Latest update on Rey Mysterio's status in WWE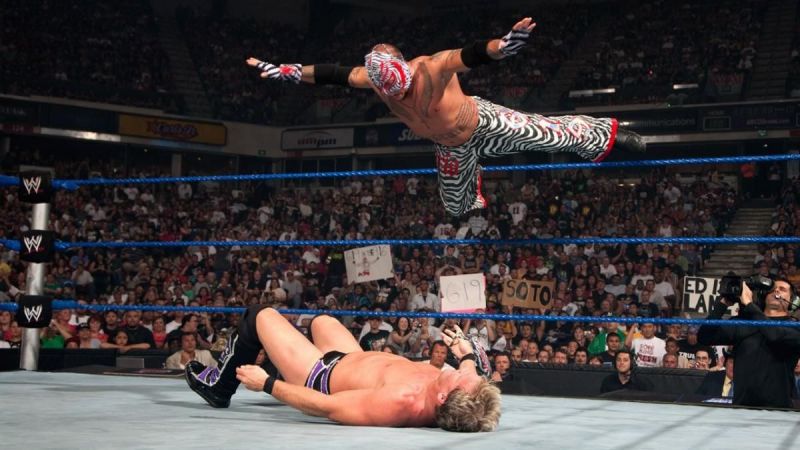 What's the story?
WWE's 2018 Men's Royal Rumble match saw some big former stars make a return to the ring, including the likes of The Hurricane and Rey Mysterio.
Rey Mysterio lasted till the last six men in the Rumble Match and faced off against the likes of Roman Reigns, John Cena, Finn Balor, Randy Orton, and the eventual winner, Shinsuke Nakamura.
As of this moment, according to PW Insider, it seems that the contract that Mysterio signed with WWE, was for a one-off appearance only in the Rumble match.
In case you didn't know…
Rey Mysterio has been in negotiations with Impact Wrestling recently. There has been no confirmed deal between the two as of this moment, but the former Lucha Underground star has been heavily linked to a move to the Impact Zone.
Mysterio rose to prominence when he pioneered the high-flying style of wrestling during his time in WCW and WWE. A former World Heavyweight Champion, Mysterio previously stated that if he were to return to the WWE it would have to be on a part-time schedule.
The heart of the matter
PW Insider reported that Mysterio's Rumble return was put together by WWE in the last week and that it was kept a secret making it a surprise.
They also stated that his Rumble appearance was a one-off and there is no long-term WWE contract between Mysterio and the company. This may change after the reactions that Mysterio received from the audience, and potentially see the masked Luchador make a comeback to his old stomping grounds.
What's next?
WWE may yet offer Mysterio a long-term contract, but that has not been confirmed as of now.
Stay tuned to Sportskeeda to be updated regarding Mysterio's future in WWE.