WWE News: Rey Mysterio reacts to his Royal Rumble return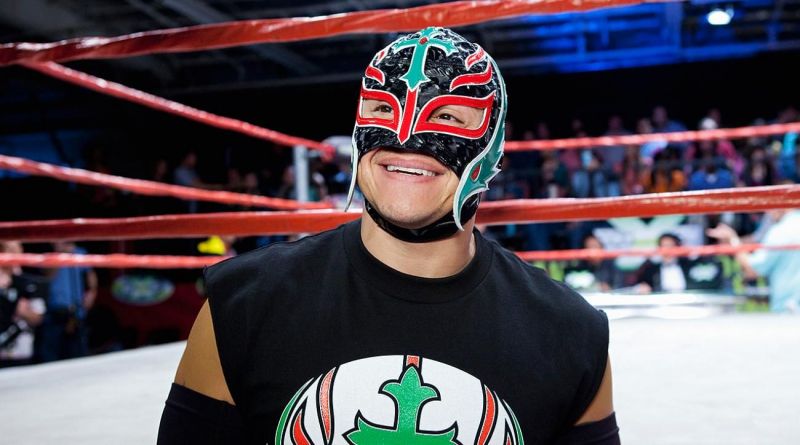 What's the story?
Rey Mysterio sensationally made his return to the WWE as a surprise entrant in the 2018 Men's Royal Rumble match, entering in the number 27 spot and looking in absolutely fantastic shape. He's taken to social media to talk about the return.
In case you didn't know…
Mysterio has been heavily linked with a deal with Impact Wrestling as of late, with many reporting he was due to sign for the company and appear in their January set of tapings. However, that didn't come to fruition and it seems we now know why.
The heart of the matter
After his appearance in the 2018 Men's Royal Rumble Match, Rey Mysterio was caught backstage and asked to offer his thoughts on his return to the WWE:
EXCLUSIVE: @ReyMysterio​ is feeling extremely blessed after hearing the @WWEUniverse's warm reaction to his surprise return in the 2018 Men's #RoyalRumble​ Match! pic.twitter.com/WU49JHjbYr

— WWE (@WWE) January 29, 2018
Mysterio, who has been plying his trade on the indy wrestling circuit, seemed overjoyed that the WWE Universe reacted so warmly to his surprise appearance in the #27 spot. Here's what he had to say.
"It's incredible, it's been almost three years since I've heard that WWE fan reaction and to be honest with you, a lot of people say it's luck, a lot of people say it's awesome to hear that but I'll tell you, I'm truly blessed, I'm truly blessed to come back and realise that the fans don't forget you."What's next?
It's unclear at this point whether that was just a one-off appearance for Rey Mysterio, or if he's going to stick around a little bit longer. I know I wouldn't be against him having a spell on 205 LIVE, or working on the main roster to put some other guys over.