From the WWE Rumor Mill: Real reason why Jason Jordan and Seth Rollins lost the RAW Tag Team Titles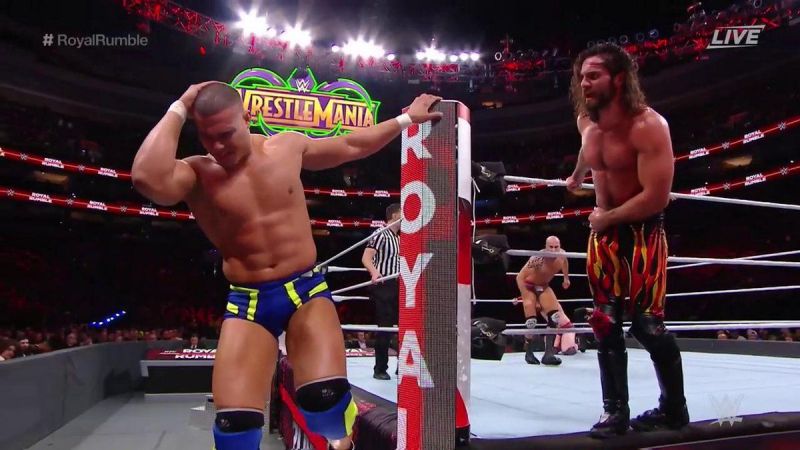 What's the story?
At the WWE Royal Rumble Pay-Per-View, Seth Rollins and Jason Jordan unsuccessfully defended their RAW Tag-Team Titles against Sheamus and Cesaro when Jordan was eliminated from the match due to a head injury leaving Rollins to wrestle the whole match on his own. However, we have the real reason the tag-team dropped the titles.
In case you didn't know…
Dean Ambrose was brutally attacked by Samoa Joe, who injured Ambrose putting him out of action. Jason Jordan then ended up being put in a tag-team with Rollins, who needed a partner, by RAW General Manager Kurt Angle. The pair would then go on to defeat The Bar on an episode of Monday Night RAW and become Tag-Team Champions.
The heart of the matter
We have already reported that Jason Jordan is currently working with a back injury which may affect his in-ring action in some way.
Just before the Rumble we also reported that Jason Jordan worked a house show in Baltimore in a six-man tag-team match. However, in that match, he didn't get tagged in at all and only hit one single move – a clothesline.
Jordan working with a back injury, didn't tag in at all this past weekend. #RoyalRumble

— Bryan Alvarez (@bryanalvarez) January 29, 2018
Clearly, Jordan's back injury was so severe that he couldn't really take any bumps, or actively compete in-ring. That's why the pair were booked to lose the Tag-Team Titles. That's also why Jordan was effectively written out of the match with the ring-post spot.
It doesn't look like @JasonJordanJJ can continue in this #RAW #TagTeamTitles match… #RoyalRumble pic.twitter.com/Q589M9xTGr

— WWE (@WWE) January 29, 2018
What's next?
I'd expect that Jason Jordan will be written off of television for a while because of his 'head injury' in order to let him recover from his back problems.
This is a bit of an issue for RAW who currently seem besieged with injuries with Samoa Joe, Big Cass, Jeff Hardy and now Alicia Fox also off injured.