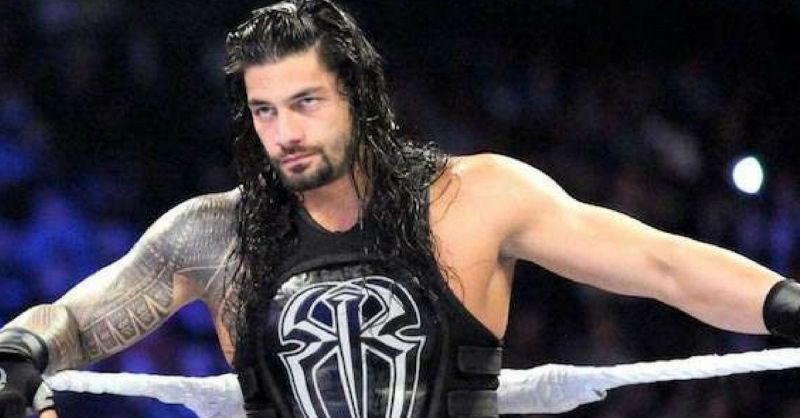 Over the last few years, we have seen the WWE struggle to push Roman Reigns to the top over and over again.
This is not to say that he isn't successful or doesn't have fans, of course, he does. He is one of the top-selling superstars in the WWE, but when he walks out we hear boos more often than not.
Reigns likes to say that it makes him unique because he generates a strong response whether it's positive or negative, but we have seen this before with superstars like John Cena.
They have spent a lot of time and money building the Big Dog as a character so let's take a minute to look back at some of Reigns' most triumphant moments, that didn't go down well with the WWE Universe.
#1 Roman Wins the 2015 Royal Rumble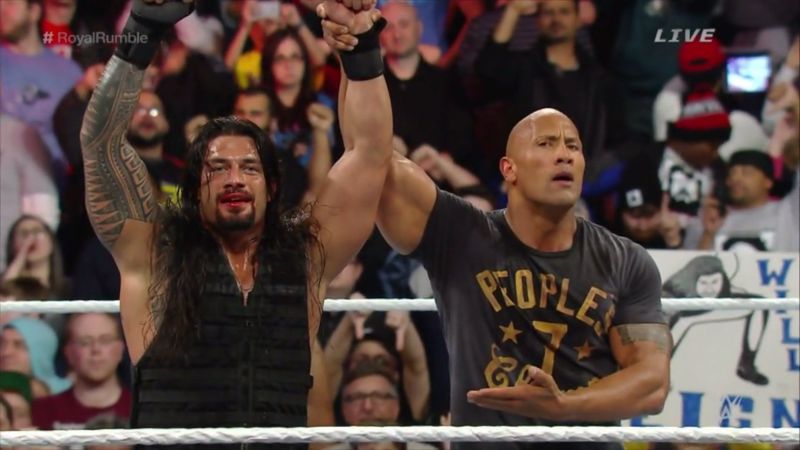 In 2015 Reigns came close to losing the Royal Rumble, but thankfully his "cousin" The Rock came out to save the day and help him win.
The returning hero had surprised everyone and helped Vince McMahon's latest rising star clinch a huge victory that guaranteed him a spot at Wrestlemania, yet the audience turned on them.
Even The Rock was unable to hide his surprise at how the audience felt about Reigns' victory.
In truth, it was a confusing finish which led some people to believe that The Rock was technically the last entrant.
This in addition to the fact that people wanted to see Daniel Bryan win and had been turned off from the match from the second that Bryan was eliminated. This victory started was the beginning of the phrase "If Roman Wins We Riot."
#2 The Big Dog "Retires" the Undertaker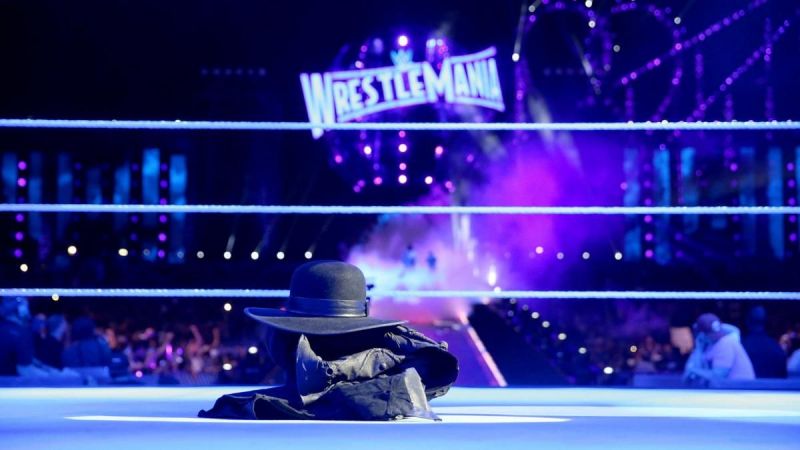 At Wrestlemania 33, Reigns took on the Undertaker to see who runs this yard. The fight was not particularly interesting.
It was not one of Undertaker's better performances from the last few years and some critics described the fight as a squash match against an old man that just made you feel sad.
After Reigns won, the WWE Universe immediately accepted him and loved him as a new living legend…wait…that didn't happen.
They rejected him immediately. He came out on Raw to address his victory and the WWE Universe refused to let him speak.
For about eight minutes they wouldn't stop booing, until he said, "This is my yard," and walked out to a chorus of boos.
He talked about the weight of being the person to retire the Undertaker, except that it didn't stick and the Undertaker had came back to fight John Cena already and is committed to more matches. So it doesn't look like that retirement was permanent.
#3 Rivalry with Braun Strowman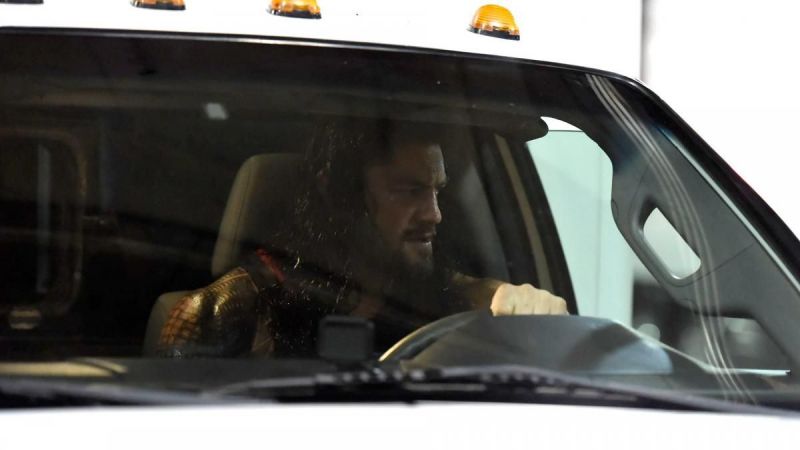 Braun Strowman is one of the strongest men in the world. Though his initial push wasn't great, they always showed him to be a huge threat.
He really started to come into his character after the Superstar Draft split him from the rest of the Wyatt Family and he started doing Squash matches.
For months they built him up against Jobbers, Kalisto, and Sami Zayn, but no real competition like he demanded.
Finally, they put him against Reigns and the result was…frustrating.
It's basically a rule from Vince McMahon that everyone has to make Roman Reigns look "strong."
It was a complaint of CM Punk after leaving the company. So it gets difficult when you have a man that according to Physics shouldn't have a problem taking on Reigns and keep pushing the smaller man as the stronger man.
The Monster Among Men proved his strength on multiple occasions including flipping an ambulance that Reigns was supposedly inside of and tossing his stretcher off a ledge like it was empty.
Every time Strowman would do something that was awe-inspiring, fans would find how Reigns actually snuck out before taking any damage.
This was topped off when Reigns drove the ambulance after their Ambulance match backstage and backing it into a production truck to try and kill Strowman.
Come on, he couldn't have been thinking "this will take him out of action for a month." If you have a wrestler doing what Reigns did, the intention must be murder which is a really weird way to get us to cheer for him.
"Yay, Reigns murdered Strowman?" No, this just got him more boos.
#4 Roman Reigns vs. The Miz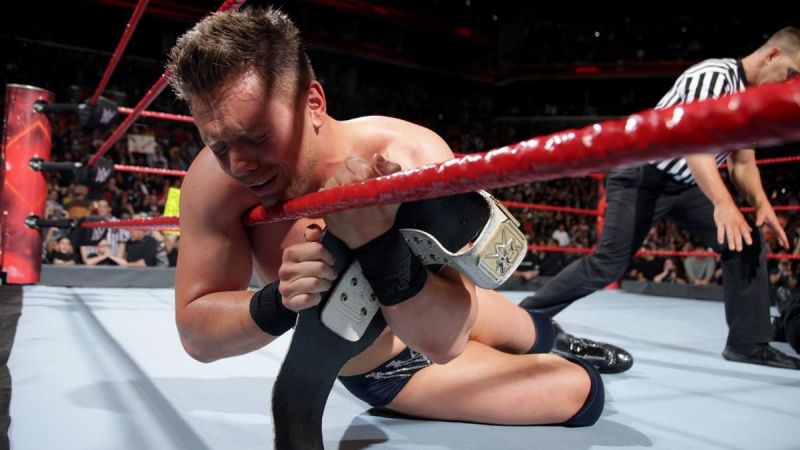 This was another odd rivalry. It included two clear attempts to get Reigns over, neither of which worked out.
First of all this was a push to reform the Shield. Reigns is accepted by the most people when he is with Dean Ambrose and Seth Rollins.
A lot of his biggest critics are huge fans of Rollins, so bringing them back together again brings those fans back into the fold.
In order for this to happen the Shield all needed to suffer embarrassing losses to the Miztourage.
Traditionally this would help garner empathy for the losing babyfaces, but the Miz is insanely popular right now.
He is the kind of cool heel that can make it hard for a babyface because the audience wants to be laughing along with the Miz and picking on whoever he is fighting.
The Miztourage was fresh and entertaining, while the Shield was an attempt to bring the old band back together again for a tour and make some money.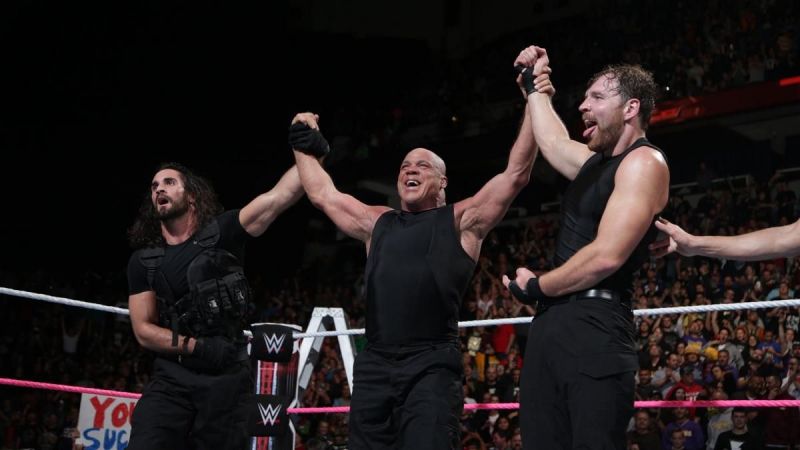 The fans enjoyed seeing the Miztourage grow in credibility and right when we thought we would get what we wanted, Reigns got sick and Kurt Angle took his place in Shield for a match against The Bar, The Miz, Kane, and Braun Strowman.
Upon returning momentum started to build again for the Shield until Ambrose was injured. This vacancy in the shield was filled for various shows by Jason Jordan and Triple H, but it wasn't the real Shield so they jumped away from that idea again.
The second part of this plan was to gain respect for Reigns by making him a Grand Slam Winner after he wins the Intercontinental Championship from the Miz.
There were only two problems with this plan.
One, The Miz is more popular with the audience overall than the polarising Reigns as he had spent years elevating the Intercontinental Title and keeping it relevant, and two, this was close to Wrestlemania Season, so we needed Reigns to drop the belt almost immediately so that we could have it in a different match at Wrestlemania because we already knew he's supposed to be fighting Lesnar.
So he dropped the belt back to the Miz at Raw's 25th anniversary and the audience cheered as The Miz was dubbed champion.
#5 Wrestlemania 34: The Flipped Decision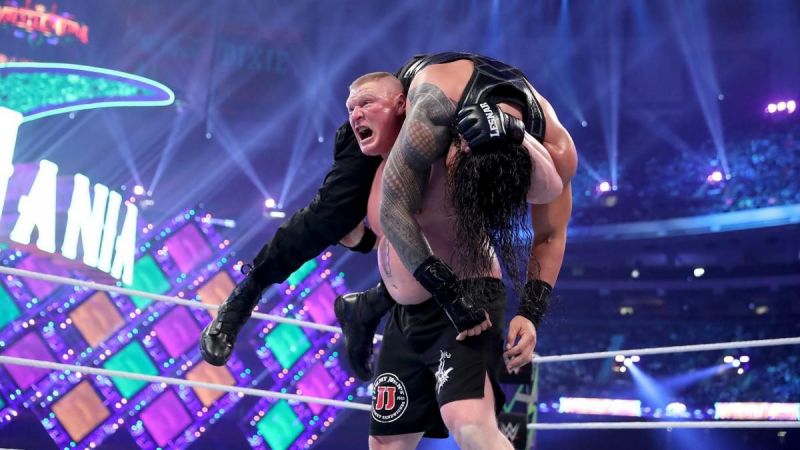 It was common knowledge for the 2017-2018 season that Mr. McMahon planned on having Reigns face Lesnar again at Wrestlemania.
Finally, Lesnar would pass the torch to Reigns and the crowd would accept him as their new champion.
The promos leading up to this match were a rehash of the same stuff that has been used with the Rock and Cena.
"You don't care about this company"
"You've gotta better things to do"
This was supposed to make fans support Reigns as the wrestler speaking up on behalf of the rest of the locker room.
This was to make fans turn on Lesnar. The problem is that fans WANT to see Lesnar have another UFC fight.
WWE may lose Lesnar, but as fans, we are able to still enjoy him as long as he's being active somewhere, and the thought of him having another UFC fight only brings more credibility to him and the rest of the WWE, so the crowd's dynamic wasn't quite there.
This led to chants of "Boring" throughout the match and Boos as Roman kicked out of five F5's (a move that downed Strauman on one hit).
We can't be certain when McMahon flipped this script on Reigns as some reports indicate that Lesnar told the ref the outcome upon entering the ring.
This would mean that the Chairman of the WWE was able to tell that this was a bad idea before the match even started.
This isn't even the first time that Mr. McMahon has done last minute changes to a Wrestlemania main event to have The Big Dog lose on the grandest stage of all, as Reigns thought he was going to beat Lesnar in his first Wrestlemania title shot, only to have Rollins get the honours at the last minute.
soruce : sportskeeda.com