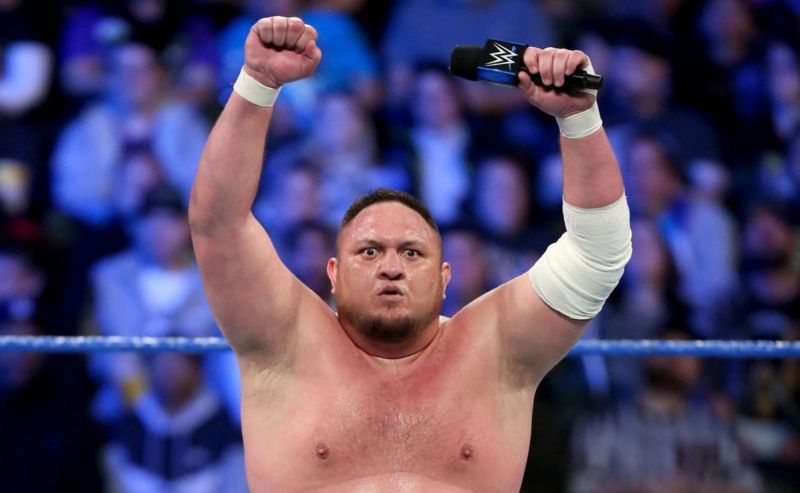 The completion of the second Superstar Shakeup of the current brand split era happened this week with 11 singles competitors, tag teams, and stables coming over to SmackDown Live. The night before on Monday Night Raw, saw 14 wrestlers, tag teams, and stables moving from SmackDown Live or NXT to Monday Night Raw.
The Superstar Shakeup is a way to reset the roster and make things fresh after WrestleMania ever since the brand split in June of 2016. Just like last year, the Shakeup provided many great surprising moments as they set up feuds for the future.
Though some friends and allies were split during the Superstar Shakeup, they will get to see each other once a month as each WWE pay per view will be co-branded going forward starting with Backlash on May 6th.
This article takes a look at five potential feuds that will excite the WWE Universe as a direct result of this week's Superstar Shakeup. The list will include two potential feuds from Monday Night Raw and three from SmackDown Live.
Continue on to see a GLORIOUS feud that will BURN IT DOWN!
#5 – Bobby Roode vs. Seth Rollins (Monday Night Raw)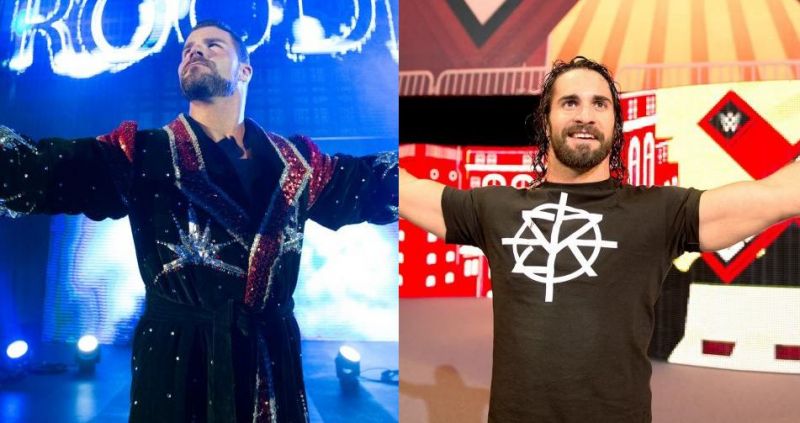 In the main event of Monday Night Raw this week, the final WWE Superstar announced to be joining the red brand was none other than the GLORIOUS Bobby Roode. He was the fifth member of a team consisting of Bobby Lashley, Finn Balor, Seth Rollins, and Braun Strowman.
A potential feud between Roode and Seth Rollins would be amazing. Rollins is one of the most liked babyfaces on the Raw brand currently, and it is only a matter of time before Roode turns heel, where he works best.
Rollins has wrestled professionally for 13 years, Roode for 20, yet they have never crossed paths in one-on-one competition. The 10-man tag match on Monday was the first time Roode and Rollins were in the ring together at the same time for a match.
#4 – SAnitY vs. The Bludgeon Brothers (SmackDown Live)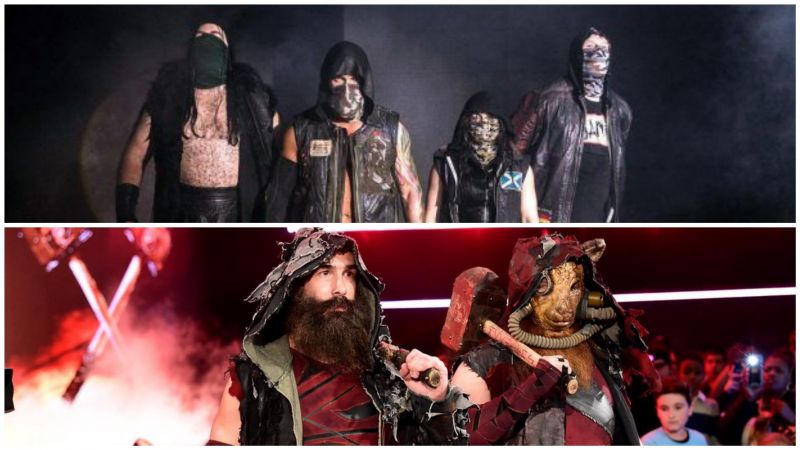 The quick and dominant ascension of The Bludgeon Brothers is no surprise to anyone in the WWE Universe since they were repackaged as this tag team last October. Six months later Harper and Rowan became the WWE SmackDown Tag Team Champions at WrestleMania 34.
SAnitY made their debut as a faction in October of 2016 on the NXT brand, and have captured the NXT Tag Team Championships once. The faction is led by Eric Young with Killian Dain and Alexander Wolfe at his side.
While I was hoping for the Authors of Pain to debut on SmackDown Live and clash with The Bludgeon Brothers, I'm perfectly happy to see SAnitY will be there to make just as good of a feud, if not better.
#3 – Jeff Hardy vs. Shinsuke Nakamura (SmackDown Live)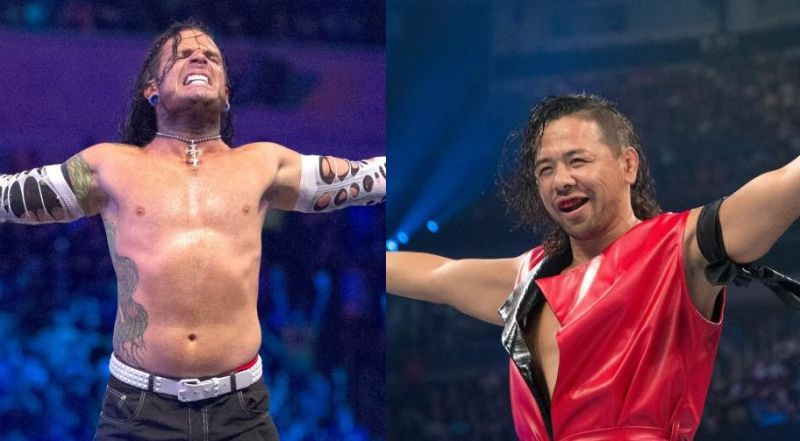 Jeff Hardy made his long-awaited return to the WWE from injury on the Monday Night Raw after WrestleMania last week, and in the week after, he became WWE United States Champion and was moved to SmackDown Live in the Superstar Shakeup.
The move to SmackDown enables Jeff to have a feud with the legendary Shinsuke Nakamura in the future. Just like with Bobby Roode and Seth Rollins, the paths of Hardy and Nakamura have never crossed.
Before WrestleMania, this would be a great feud in itself, but now that Nakamura has turned heel and cannot speak English all of a sudden, there are many more possibilities. This feud needs to happen sometime in the next year.
#2 – WOKEN Matt Hardy vs. Kevin Owens (Monday Night Raw)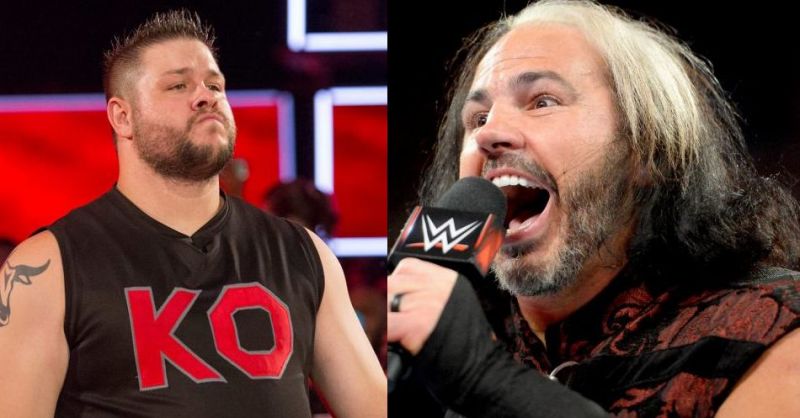 Kevin Owens and Sami Zayn joined Monday Night Raw during this week's Superstar Shakeup in the most unconventional way. They were fired from SmackDown Live but re-hired by Stephanie McMahon to Raw.
A feud between Owens and WOKEN Matt Hardy would be highly entertaining inside and out of the ring. Owens is one of the wittiest WWE Superstars on the roster, and we all know how crazy Hardy is
If Hardy and Bray Wyatt win the WWE Raw Tag Team Championships at the Greatest Royal Rumble on April 27th, Wyatt and Sami Zayn could be added to this feud as well.
Owens and Hardy are not strangers to one another as they had a no disqualification match at Ring Of Honor's Best In The World pay per view in 2013.
#1 – Daniel Bryan v. The Miz / Samoa Joe / Jeff Hardy (SmackDown Live)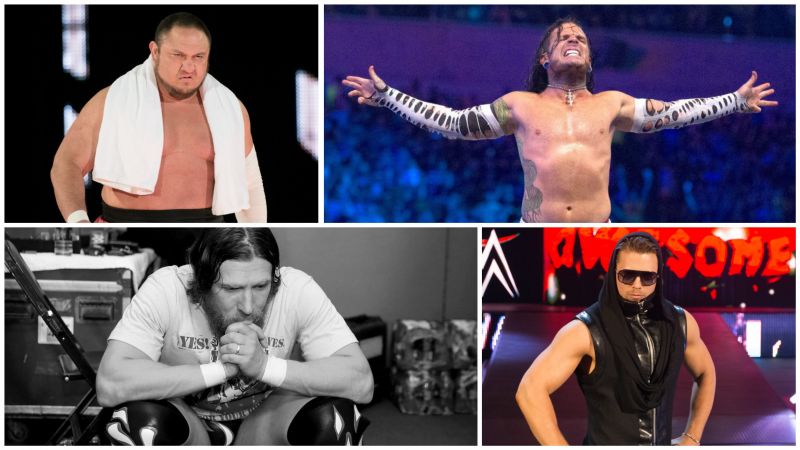 The best story in professional wrestling this year is the announcement that Daniel Bryan was cleared by the WWE to compete in a WWE ring once again. The announcement created a list of potential dream matches for Bryan to have, and the Superstar Shakeup only added to that list.
Samoa Joe and Bryan can reignite their feud that started in Ring Of Honor over 15 years ago. Jeff Hardy and Bryan can start an entirely new feud as they have never wrestled each other before. Then there is The Miz.
Who can forget the passionate and heated promo The Miz cut on Daniel Bryan on Talking Smack back in 2016? Nearly two years after that event, we will eventually get a payoff on that feud that we never thought would happen.
Bryan specifically asked Raw General Manager Kurt Angle to send The Miz to SmackDown Live to settle the score.
soruce : sportskeeda.com